On June 23, Ruijie Networks Asia-Pacific Regional Partners Conference 2022 was held in locations across Southeast Asia. Focusing on the theme of "In-depth cooperation and mutual benefit", more than 100 core partners from Malaysia, Indonesia, Hong Kong and other countries and regions attended the conference. The conference introduced major products and solutions, Ruijie Networks' partner development plan and cooperation policies for the Asia-Pacific region in 2022, with the goal of strengthening the connection between Ruijie and partners and effectively promoting the implementation of a partner-oriented strategy in this region.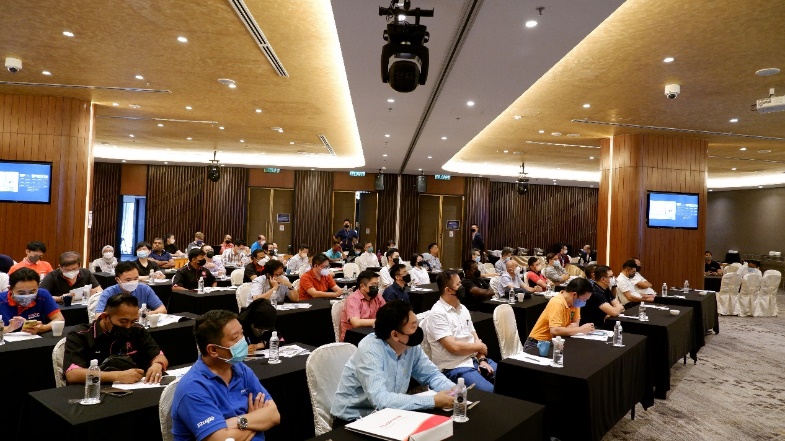 Venue of Malaysia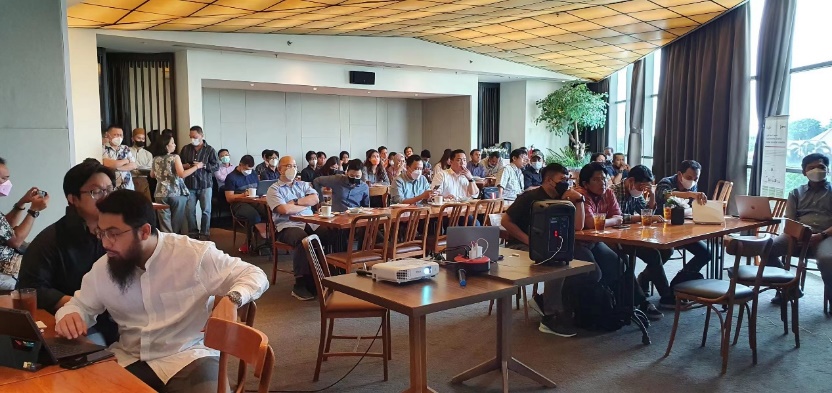 Venue of Indonesia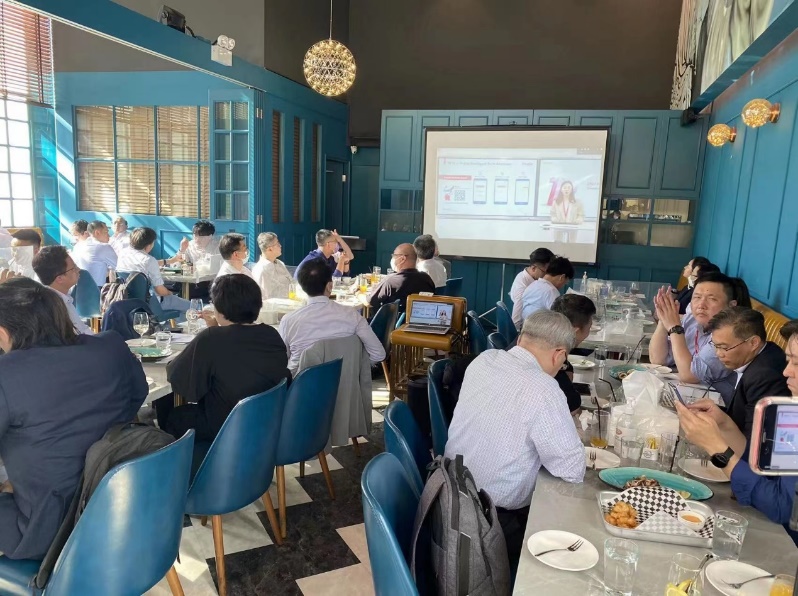 Venue of Hong Kong, China
At the conference, Xu Yunlan, Asia Pacific General Manager of Ruijie Networks, stated that Ruijie will set up more than 100 branches around the world: "As part of the global Ruijie team, we will spare no effort to create value for partners and customers, and contribute to the global market. More importantly, we hope we will keep close partnership with you in the long term since you will play a significant role in our future development. As a Chinese saying goes,We shall go up the line. Let's make our armor shine! We'll march your hand in mine."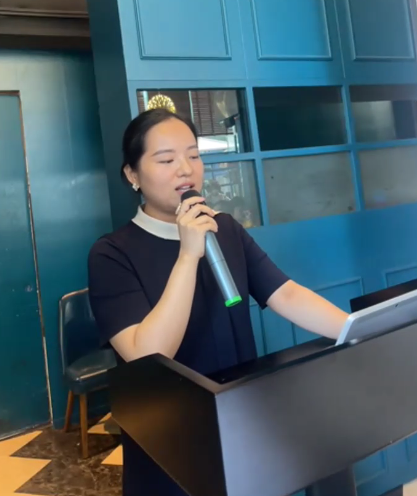 Xu Yunlan, Asia Pacific General Manager of Ruijie Networks
Ruijie Networks also shared our service philosophy of gaining a deeper understanding of the background of customers in various industries to familiarize ourselves with their concerns and then develop targeted solutions. As we expand our market internationally, Ruijie Networks will utilize our professional sales and pre-sales teams and in-depth product experience to provide better and more wide-reaching support for customers and partners. Wang Gang, General Manager of the Channel Department of Ruijie Networks, answered participants' questions on the spot.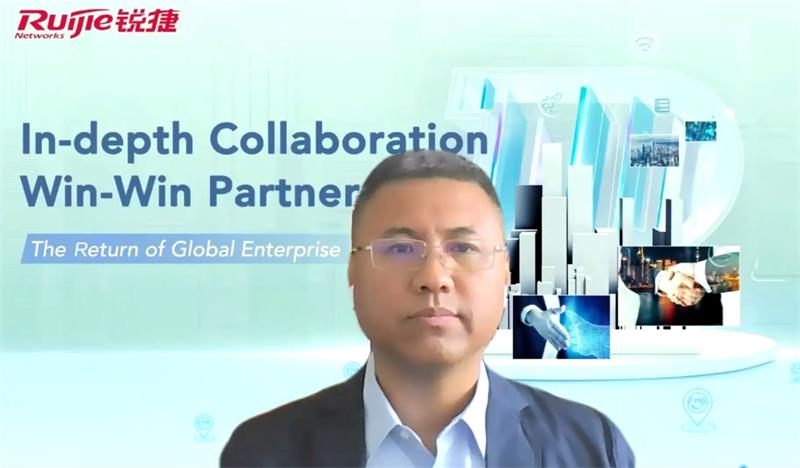 Wang Gang, General Manager of the Channel Department of Ruijie Networks
About the question raised "does Ruijie only do education?" by the partners, Wang Gang answered that "Education is a very important industry in any country, and Ruijie Networks has been developing in this field for more than 20 years.
In China's education market, we are the No. 1 market in the field of data communication. We are very familiar with various usage scenarios of the education industry and propose leading solutions in a targeted manner.
For example, our education-related SOE solutions and wireless WIFI6 solutions meet the needs of campus network and wireless coverage in the education market.
Moreover, Ruijie is also an industry-wide development company, and we have achieved continuous growth in the global market for 22 consecutive years. We will continue to actively explore the international market, recognize the needs of customers for solutions, create unique and competitive solutions, and provide services for our partners."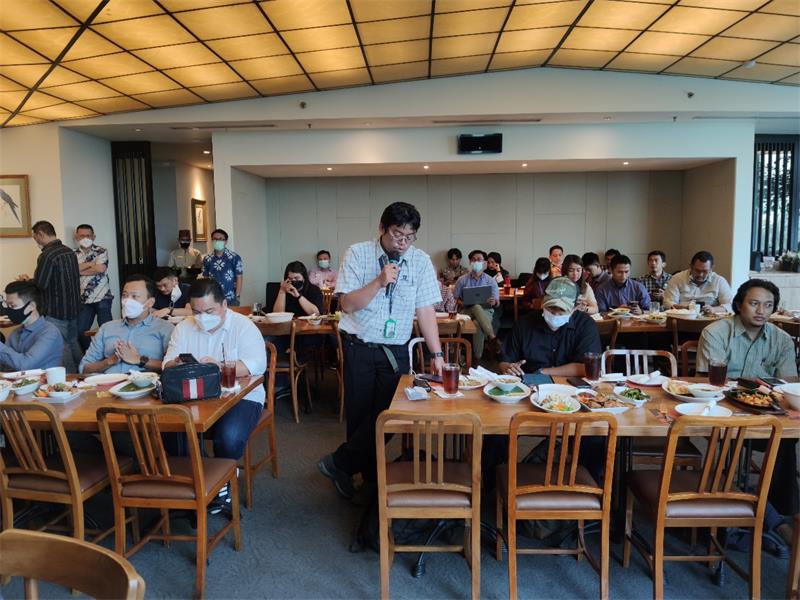 Questions from Indonesian partners
Regarding the product solution part, Steven Ong, Chief Technology Officer of the Asia-Pacific Region of Ruijie Networks, also shared our experience in building the campus network by showing partners the Ruijie Simplified Optical Ethernet Solution 2.X, Wi-Fi 6 Campus Network Solution and successful cases like the Huazhong University of Science and Technology. The Simplified Optical Ethernet Solution 2.X provides a high bandwidth network connection with an exclusive 1000M/10G network, is compatible with the original Ethernet network architecture offering high flexibility and scalability, and can manage the entire process intelligently with a minimalist O&M.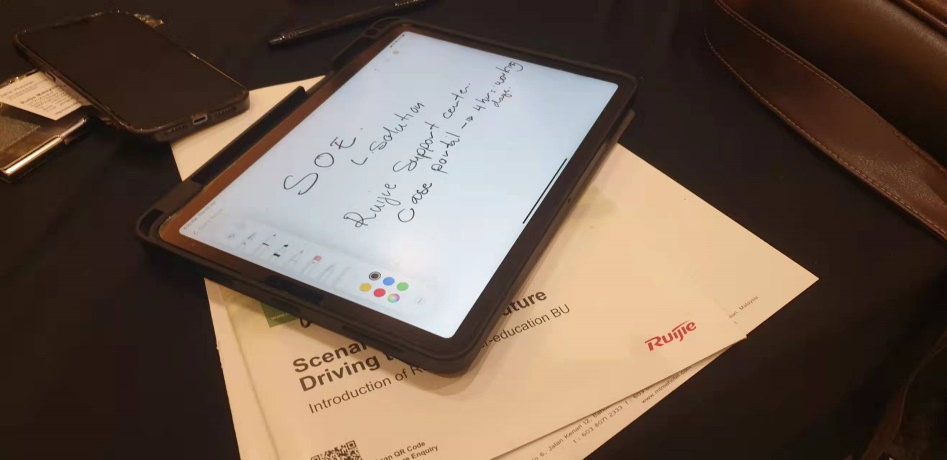 The Malaysian partners took careful notes of the meeting
After more than 20 years of development, Ruijie Networks has established a successful business and service model and served a number of Fortune Global 500 enterprises through solutions design, industrial innovation, and in-depth experience in scenario-based applications. Especially in the education industry, Ruijie's scenario-based solutions have helped more than 98% of universities throughout China solve network problems. Ruijie Networks is excited to develop mutually beneficial cooperation with partners inside and outside China, and to improve and increase the network construction capability of enterprises in the digital era through the mature and perfect partner ecosystem.