Wi-Fi 6 AR Series High-Density Settled AP

RG-AP850-AR(V3) with Built-in Al Radio
5 Gbps SFP Combo & Electrical Ports for Flexible Networking
A 5 Gbps SFP combo port supports >1 Gbps indoor connectivity with the All-Optical i-Share+ Solution.
A 5 Gbps Ethernet port meets current networking needs to maximize the return on investment (ROI).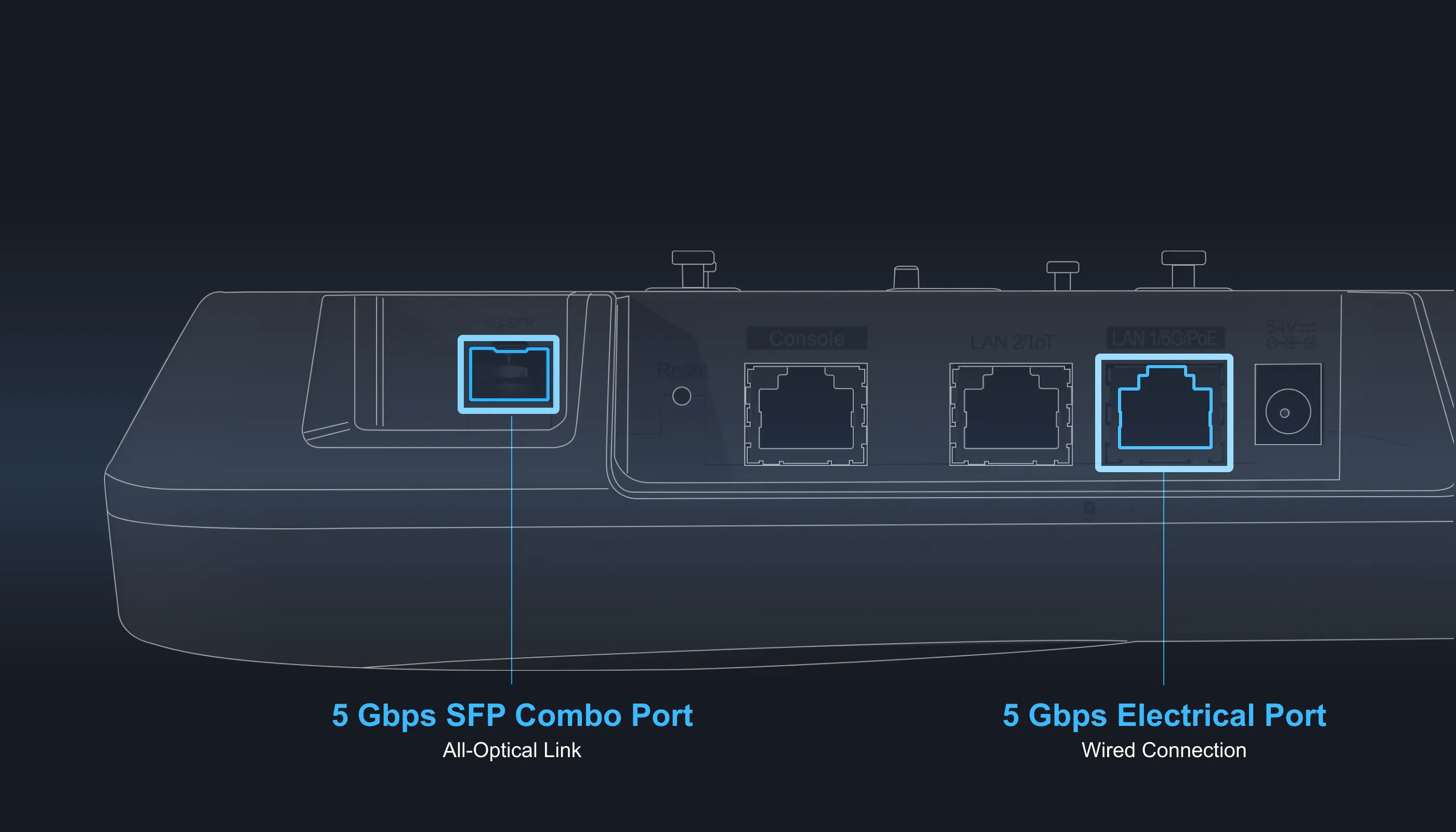 Seamless Client Roaming Enabled by AI Radio
The built-in Al radio module can independently scan and transmit client status information to the AC, which directs clients to swiftly connect to nearby APs with stronger signals. This achieves optimal signal quality and zero stalling during roaming.
Real-Time, Full-Band Scanning for a Secure Network
Al Radio enables real-time, full-band scanning to eliminate dead zones traditionally caused by timeframe-based, single-band scanning, ensuring a robust network.
The secure scanning approach does not consume radio resources for communication, uncompromising wireless performance.
24/7 real-time scanning
5 GHz/2.4 GHz full-band scanning
Al Radio safeguarding
Traditional AP safeguarding
Secure scanning
Data transmission
6.245 Gbps Ultra-Fast Speed with Wi-Fi 6
Unified Cloud Management for Easy O&M
WIS Cloud Network enables network-wide configuration and optimization.
It also supports O&M on the mobile app Wi-Fi Moho.