A Modular Design with Various Subcard Ports, Supporting Rates Ranging from 2 Mbps to 100 Gbps
Line cards include main cards and subcards. The subcards support multiple types of ports, including E1, POS, GE, 10GE, and 100GE ports. You can install subcards as needed to meet different networking requirements.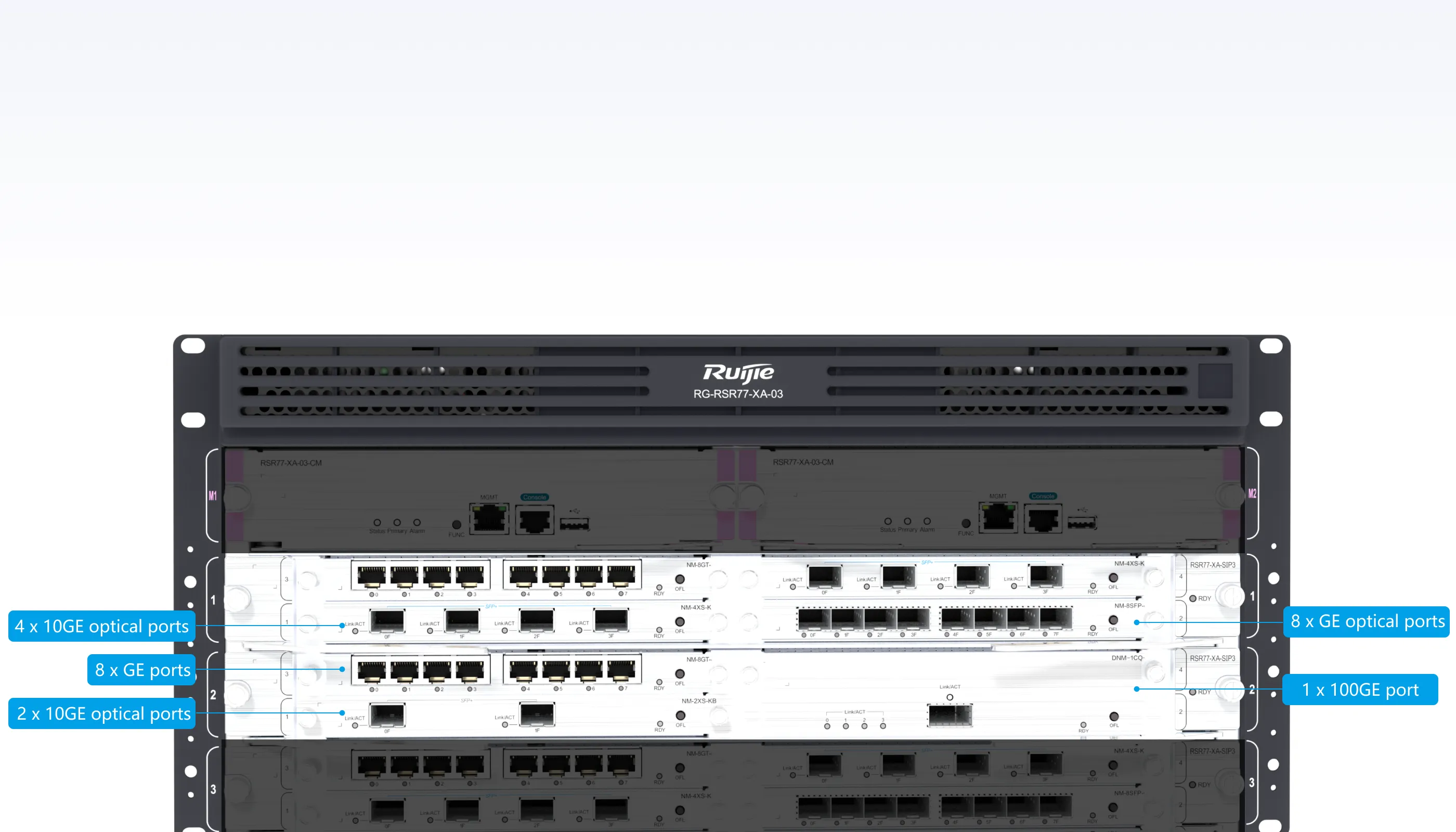 Redundancy for Critical Hardware Components, Ensuring Uninterrupted Services and Improving Overall Reliability
A redundant design is adopted for key components, such as the supervisor engine, switch fabric module, and power supply module. All modules support hot swapping, reducing the risk of device failures and service interruptions, and significantly enhancing system reliability.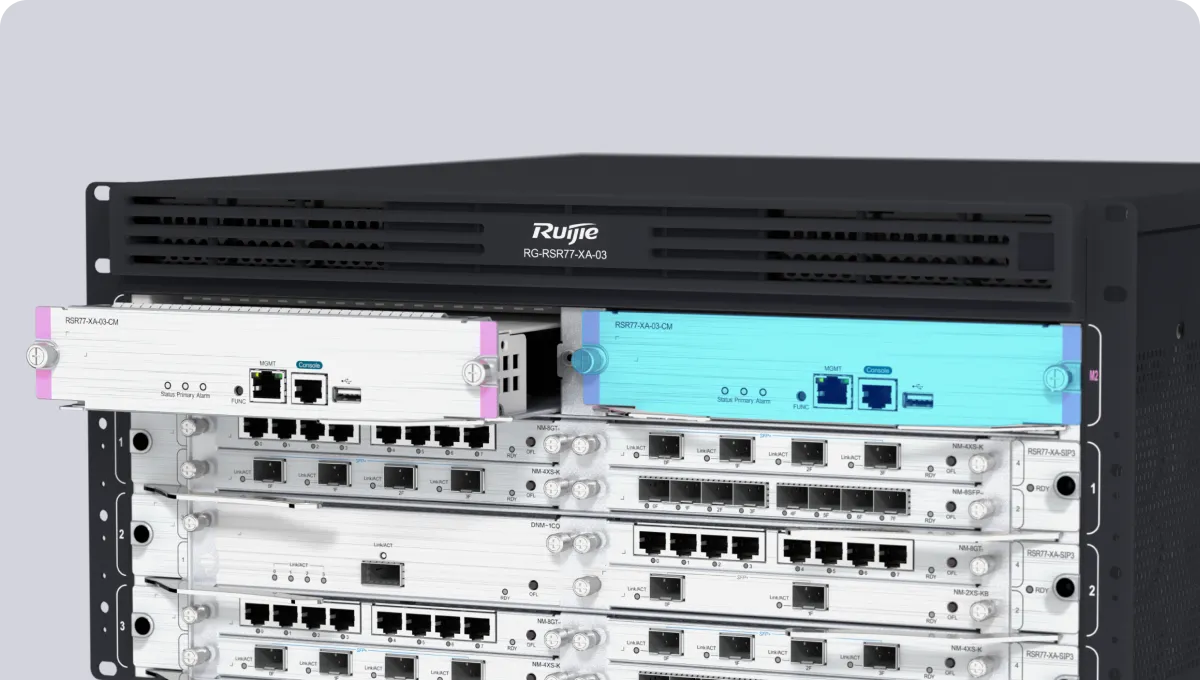 1:1 Redundancy for Engine Integrating Routing and Switching
If the active routing engine fails, the data or service is switched to the standby routing engine within seconds. Hot swapping is supported for the active and standby engines, ensuring zero packet loss.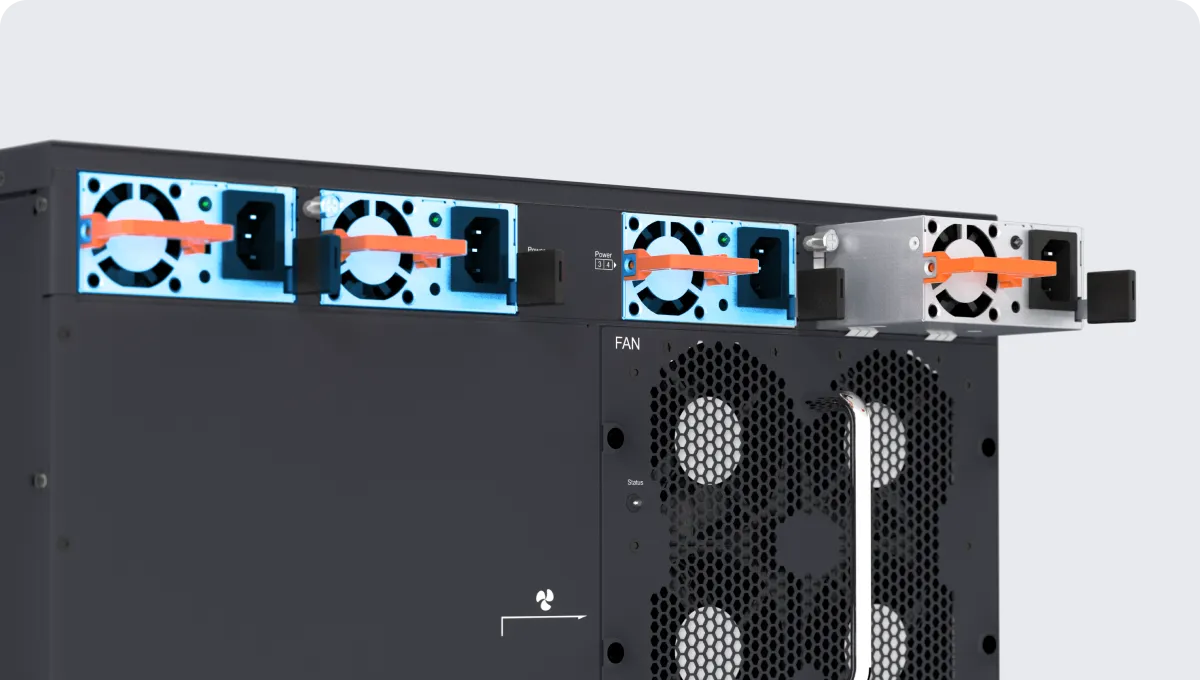 N+M Power Supply Module Redundancy
The router supports AC/DC power supply redundancy and hot swapping, ensuring uninterrupted power supply.
Y-shaped Airflow Design, Improving Cooling Efficiency and Lowering Energy Consumption
The side-to-rear Y-shaped airflow design creates a three-dimensional heat dissipation channel, increasing the airflow by 30% and enhancing the overall efficiency of heat dissipation. Independent airflows of line cards and switch fabric modules,
improving the heat dissipation efficiency and achieving a minimum power consumption of 0.5 W per gigabyte of data transmission.