The 42nd Gulf Information Technology Exhibition (GITEX) Global 2022 was held in Dubai from October 10th to October 14th. Ruijie Networks rolled out the first Wi-Fi 7 AP RG-AP9860. This product is designed with 14 spatial streams and supports an overall throughput of 19.31 Gbps, manifesting Ruijie's powerful technical innovation strength.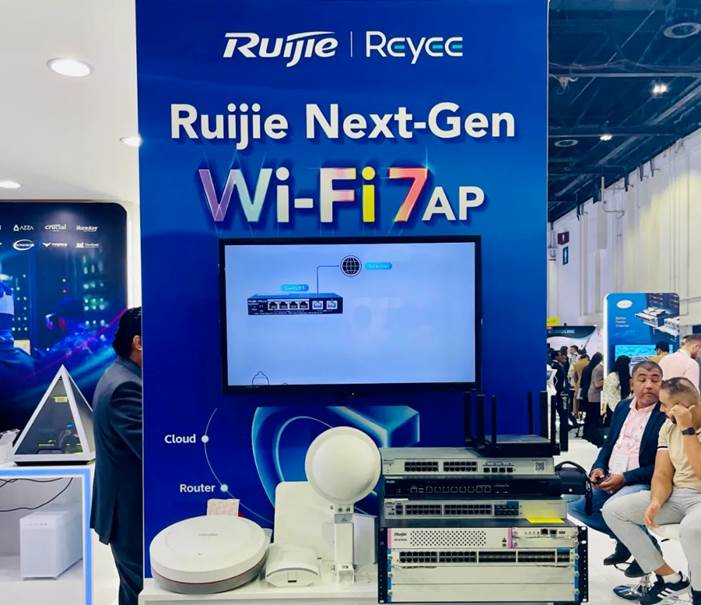 Debut of Ruijie Wi-Fi 7 AP in GITEX Global in Dubai
GITEX Global is one of the largest IT themed exhibitions in the world and the largest communications and consumer electronics show in the Middle East. The exhibition focuses on AI and digital city, and has attracted more than 5,000 exhibitors around the world. The total number of visitors is expected to exceed 100,000. Ruijie debuted smart solutions used for all industries to facilitate digital transformation in the Middle East and the world.
Advantages of Ruijie Wi-Fi 7 AP
Wi-Fi 7 AP RG-AP9860 is designed with 14 spatial streams and supports 4096 quadrature amplitude modulation (QAM). It expands the channel bandwidth from 160 MHz to 320 MHz and supports an overall throughput of 19.31 Gbps theoretically.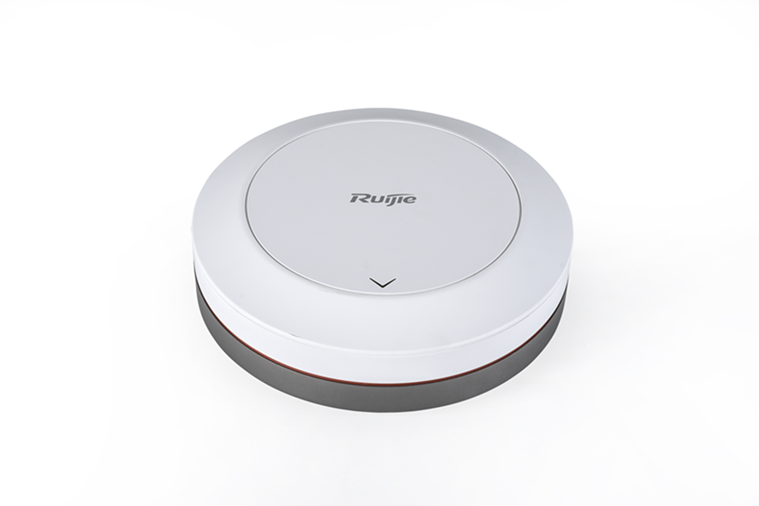 Wi-Fi 7 AP RG-AP9860
In antenna design, the new-generation flagship product Wi-Fi 7 AP RG-AP9860 is an "all-rounder". The scenario-based smart antennas deployed in the "space capsule" shape protect high-speed wireless networks.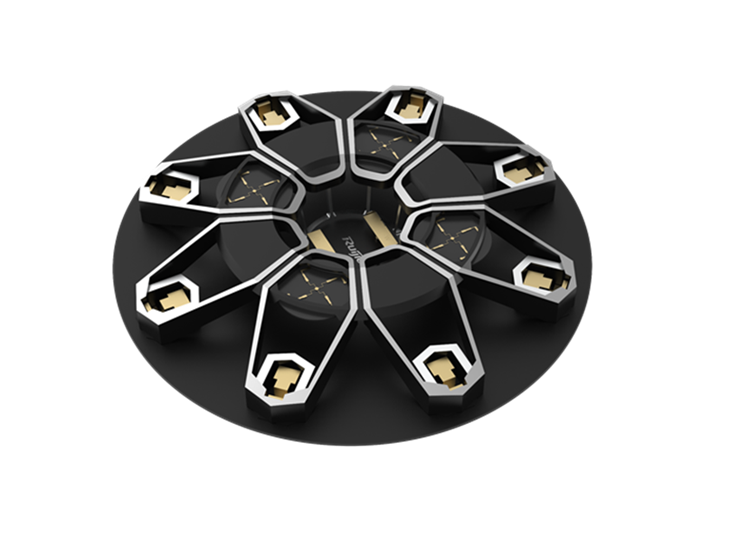 Internal Antenna Distribution of Wi-Fi 7 AP RG-AP9860
Independent antennas are adopted for the 2.4 GHz, 5 GHz, and 6 GHz bands, and the frequency division scheme minimizes the channel loss and improves the sensitivity. Both H-pol and V-pol omnidirectional antennas are combined for the high bands to improve non-correlation and the isolation of antennas in the same band, giving full play to the orthogonal frequency division multiple access (OFDMA) performance. Omnidirectional antennas enhance the actual signal strength and coverage within 360° for customers. High-band antennas cover the 5 GHz and 6 GHz bands and reserve the capacity for band switching. Integrated antennas are more stable and reliable while presenting better performance and a better look.
The new AP supports smart allocation of channel resources. Ruijie Wi-Fi 7 AP supports real-time adjustment in multiple dimensions, provides the optimal solution to the resource unit (RU) allocation, and secures the performance, delay, and stability of services. It also reserves OFDMA channel resources for VIP users on demand, and provides reliable wireless network guarantee for VIP STAs and applications.
Wi-Fi 7 AP (RG-AP9860) supports hybrid powered fiberoptic cables and features convenient deployment and high reliability. It can be intelligently run, maintained, and managed by Ruijie WIS, which visualizes all physical devices and all real-time data, and implements visualized network management.
In addition, Ruijie rolled out another two new APs at the exhibition. They can provide high-quality wireless networks for multiple scenarios.
New Wi-Fi 6E AP (RG-AP880-L) supports the 2.4 GHz, 5 GHz, and 6 GHz bands and features high speed and less interference. The device is designed with 8 spatial streams and provides a data throughput up to 7.77 Gbps. It supports 5G uplink, fits in the all-optical network architecture, and can expand IoT applications conveniently.
The new AP RG-AP180P-L adopts dual-radio AX3000 design, supports 160 MHz bandwidth, and provides a higher speed. The AP supports PSE Out and is suitable for connecting to IoT devices such as Voice over Internet Protocol (VoIP) devices and smart speakers. The AP can be deployed conveniently with simplified and elegant design.