China Telecom recently announced its bid results for centralized procurement of WLAN devices (2019). Several all-scenario AP/AC devices from Ruijie Networks have been shortlisted, taking up the top share of the bid.
In 2012, China Telecom first started its centralized procurement of WLAN devices. After it launched its "aWiFi" brand in 2015, China Telecom had only made little purchase for certain WLAN devices in 2016. Later in 2019, China Telecom re-launched its centralized procurement tender. Against such background, after long-lasting testing and examining, Ruijie made its first yet effective try and won with top share together with another tenderer. This is the third win for Ruijie, after winning the bids for China Telecom's centralized procurement of datacenter switches and midmarket & low-end router switches in the same year, which indicates Ruijie's stength as a mainstream WLAN solution provider.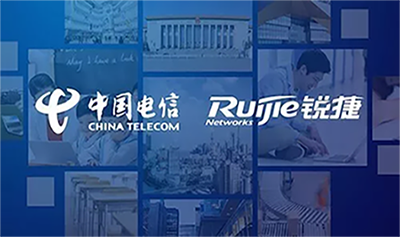 In recent years, Ruijie Networks consistently develops its WLAN products and solutions based on the concept 'scenario-based innovation' and consumer needs, winning recognition from many relevant clients. This time, products that have been shortlisted include some 150,000 AP devices and 700 AC devices, covering ceiling mount dual-band AP (indoor), high-density tri radio AP (indoor), single-band wall plate AP (indoor), dual-band AP (indoor) and outdoor APs, and another four AC devices with different capacity. These products feature high speed, high concurrence and large capacity. Meanwhile, Ruijie is able to provide diverse AP devices and deployments based on users' needs in different scenarios and characteristics of each building, satisfying China Telecom's needs in developing applications for different industries including government, education, finance, healthcare and etc., driving the informatization of governments' affairs and enterprises' business.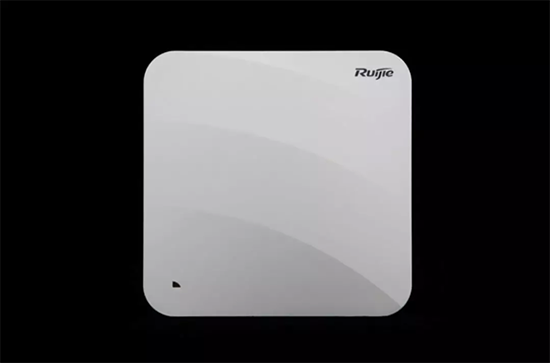 In June 2019, Ruijie launched its "Holo New Connect" strategy and rolled out a new blueprint for intelligent and wireless services, empowering interpersonal connection as well as connection across devices, scenarios and applications. From strong base station powered by Wi-Fi 6, to open Cloud 3.0, and to precise layout that covers full IoT lifecycle and edge computing, Ruijie brings out the best of Holo as well as scenario-based innovation.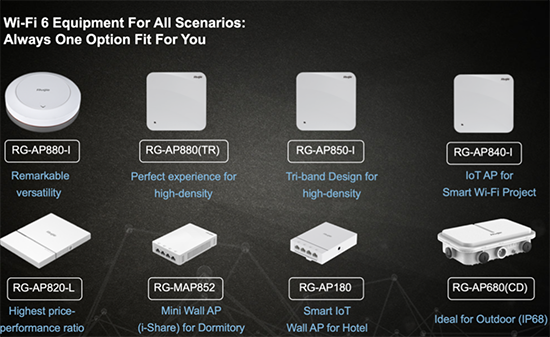 As one of the major wireless service providers, Ruijie now ranks 2nd in China's enterprise-level WLAN market (IDC, December 2018). Till now, Ruijie has collaborated with different China Telecom's branches in several provinces as a long-term, trusted and reliable partner. Winning with top share comes as a recognition from China Telecom, which highlights Ruijie's innovation capacity and its commitment to "penetrating deep into industries and digging deep into the scenarios". Looking into the future, Ruijie will continuously broaden and deepen its cooperation with China Telecom, pursuing for informatization together.