On June 28th, the 2023 Mobile World Congress Shanghai was kicked off. Under the theme of "Building a Solid Foundation for the Computing Power Network, Empowering a Smart Future", Ruijie Networks made a remarkable presence at booth B100 in Hall N1 and booth D99 in Hall N4 of the Shanghai New International Expo Center. At this event, Ruijie Networks showcased cutting-edge products and solutions like 5G, Simplified Optical Ethernet (SOE), computing power network, cloud desktops, intelligent networking, Wi-Fi 7, and smart classrooms. Ruijie Networks joined forces with industry leaders at the 2023 MWC Shanghai to explore industry trends and hot topics, leading the way into a new era of the digital economy.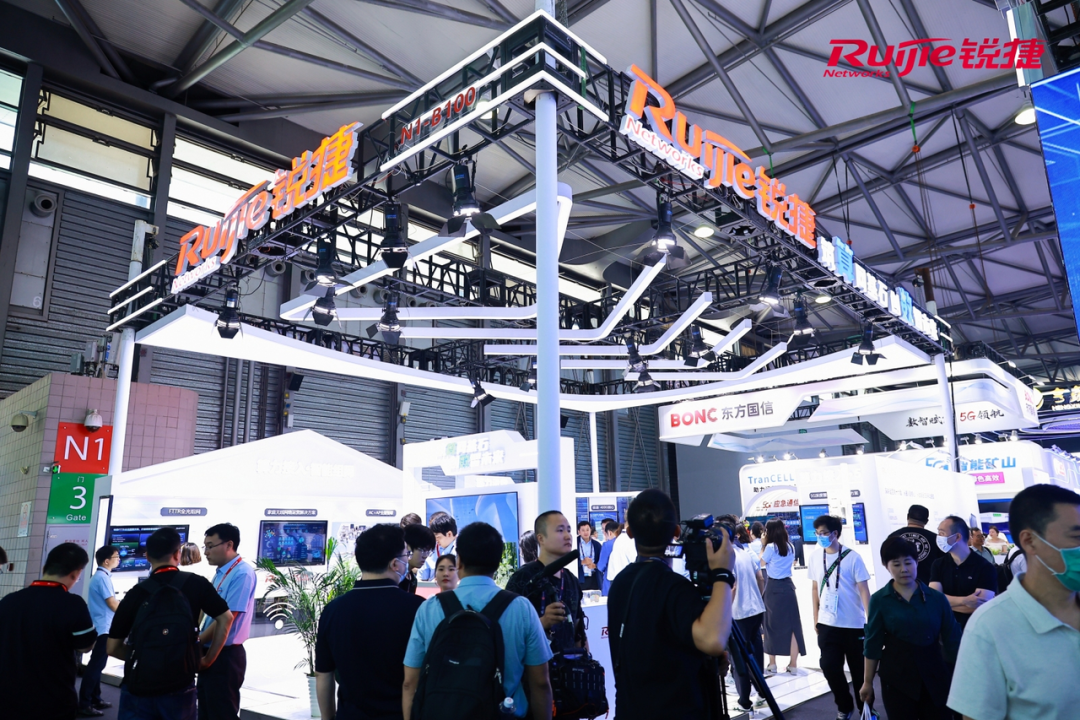 Building a Solid Foundation for the Computing Power Network To Meet High-Quality Computing Demands
As global digital transformation progresses, new business needs, such as 5G ToB, enterprise cloud adoption, and AR/VR, are emerging, and the demand for differentiated computing power networks continues to rise. Ruijie Networks, a provider of computing power network solutions, showcased new products and solutions such as intelligent computing networks, silicon photonics NPO cold-plate liquid-cooling switches, 400 GE, and core routers in the computing power exhibition area.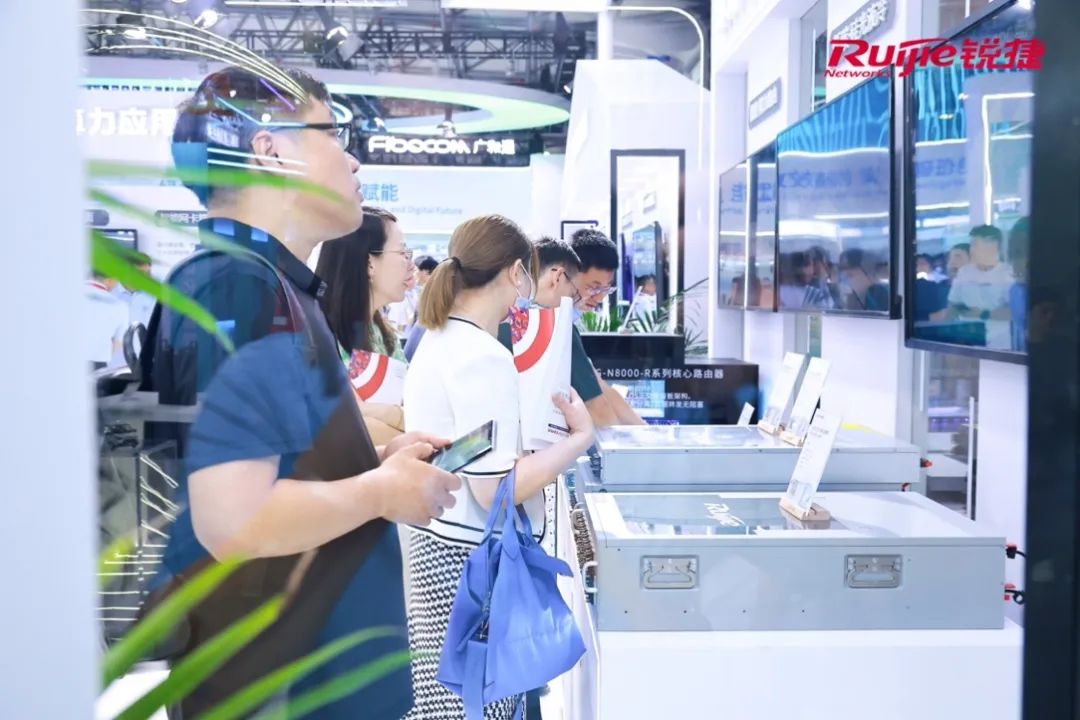 To maximize the value of computing power resources, apart from improving CPU/GPU capabilities, the network also plays a crucial role. Ruijie Networks has launched the industry-leading high-performance network solution – Superspeed Distributed Disaggregated Chassis (DDC), enabling AI-GPU cluster networks with a computing capacity of tens of thousands of GPUs. In the face of the dual challenges of enhanced performance and green, low-carbon solutions, Ruijie Networks not only offers commercial immersion liquid-cooled switches but also ventures into the field of silicon photonics technology, introducing two models of NPO silicon photonics switches with capacities of 25.6 T and 51.2 T. In terms of computing power routing solutions, Ruijie Networks has launched a new generation of core router product, the RG-N8000-R series router. It features a zero-backplane orthogonal architecture and comprehensive support for IPv6+ features. It can be deployed at the core and aggregation layers of a computing network to meet the requirements of high bandwidth, low power consumption, high performance, and deterministic service load. In terms of computing power applications, Ruijie Networks demonstrated an intelligent network card solution that enhances network performance, simplifies network architecture, and helps decouple networks. This solution is designed for three major application scenarios: bare metal, virtualization, and storage offloading. It supports full-function offloading for forwarding and control.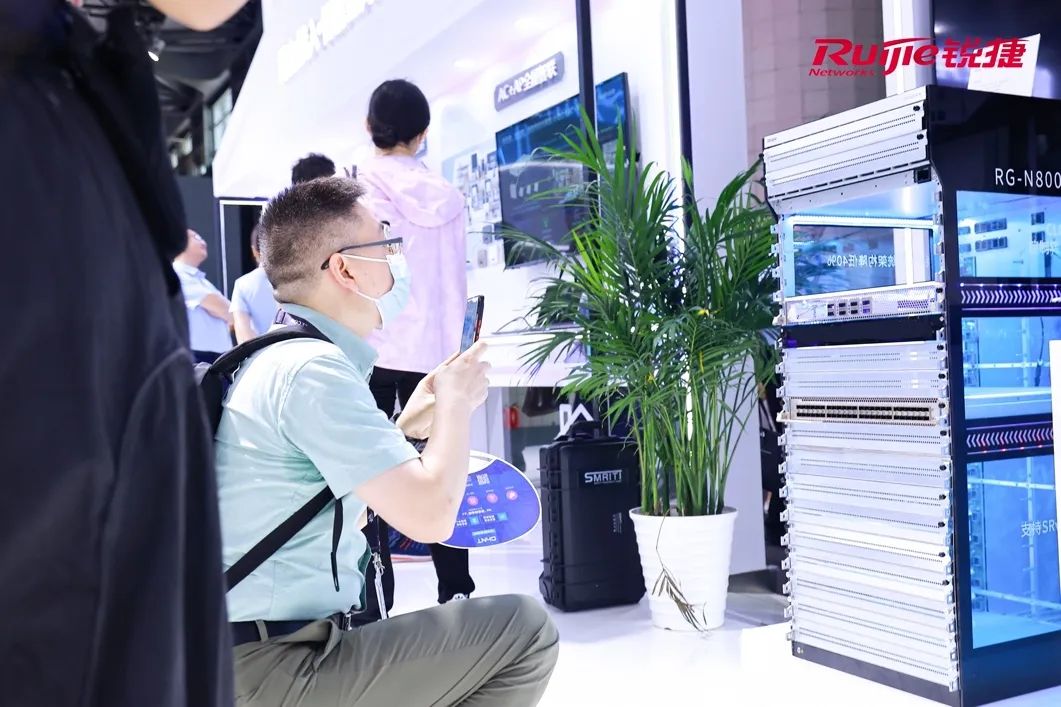 Digital Intelligence
Accelerating the Integration of 5G into Various Industries
5G has emerged as the lifeblood of social information flow, the catalyst for industrial transformation and advancement, and the crucial foundation for constructing a digital society. A shared concern of industries lies in finding innovative ways to build a high-quality 5G network that is affordable and accessible to all. Ruijie Networks showcased its 5G digital small cell stations and 5G ToB solutions, demonstrating their ability to provide deep coverage in various scenarios. Through videos and interactive displays, Ruijie Networks presented how they can achieve high-quality and cost-effective 5G network coverage in outdoor residential areas and remote rural regions.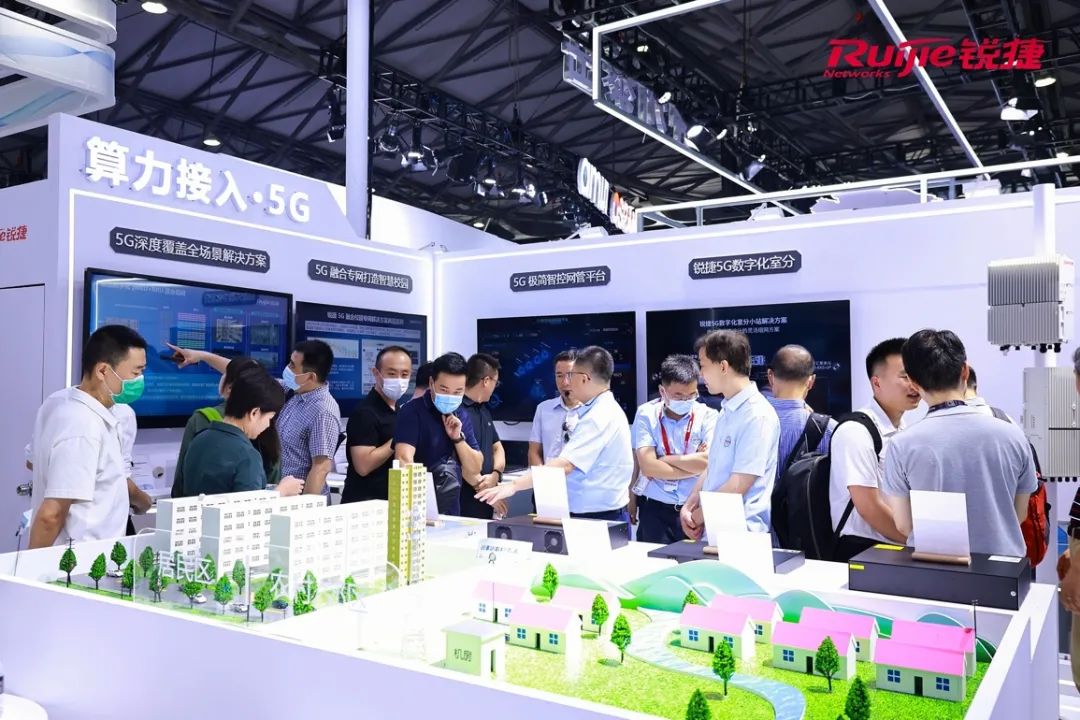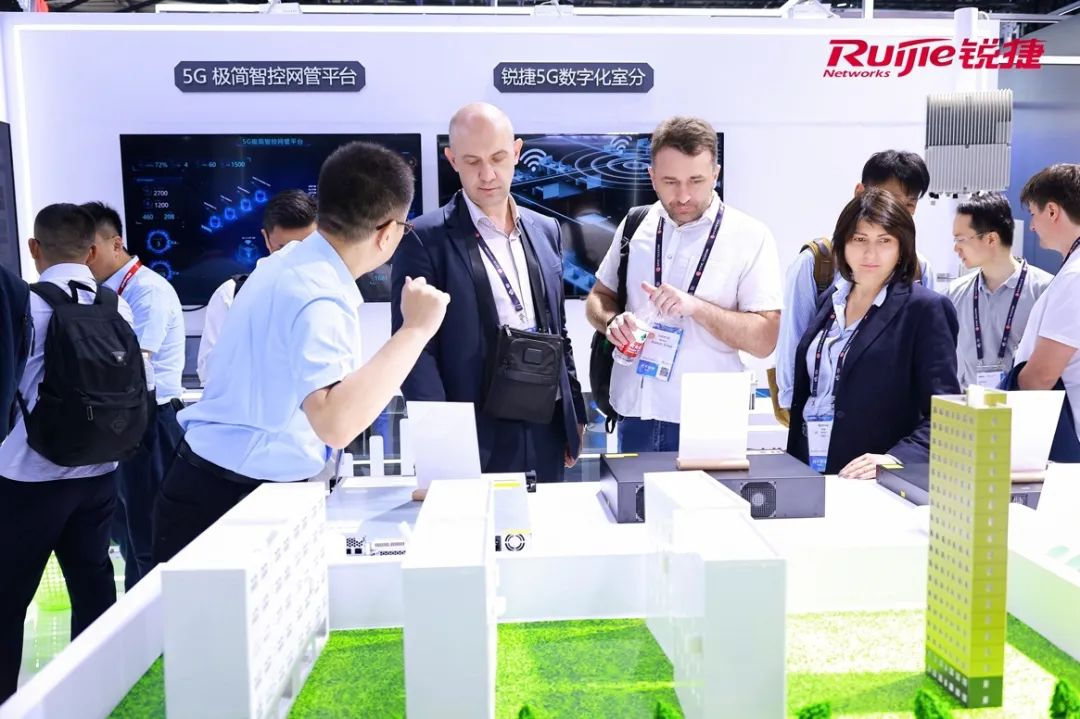 The 5G digital small cell stations launched by Ruijie Networks empower operators to build a 5G network at high quality and low cost, featuring network-leading performance, perceptually excellent connectivity, collaborative precision, and operational efficiency. This enhances user experience and promotes the collaborative development of the network industry. For indoor applications, the solution utilizes digital extended Picocell stations with external antennas to ensure coverage while significantly reducing network deployment costs. For outdoor scenarios, such as industrial parks, residential areas, and remote rural areas with varying environmental and coverage requirements, Ruijie Networks provides differentiated 5G digital small cell station solutions tailored to each specific scenario.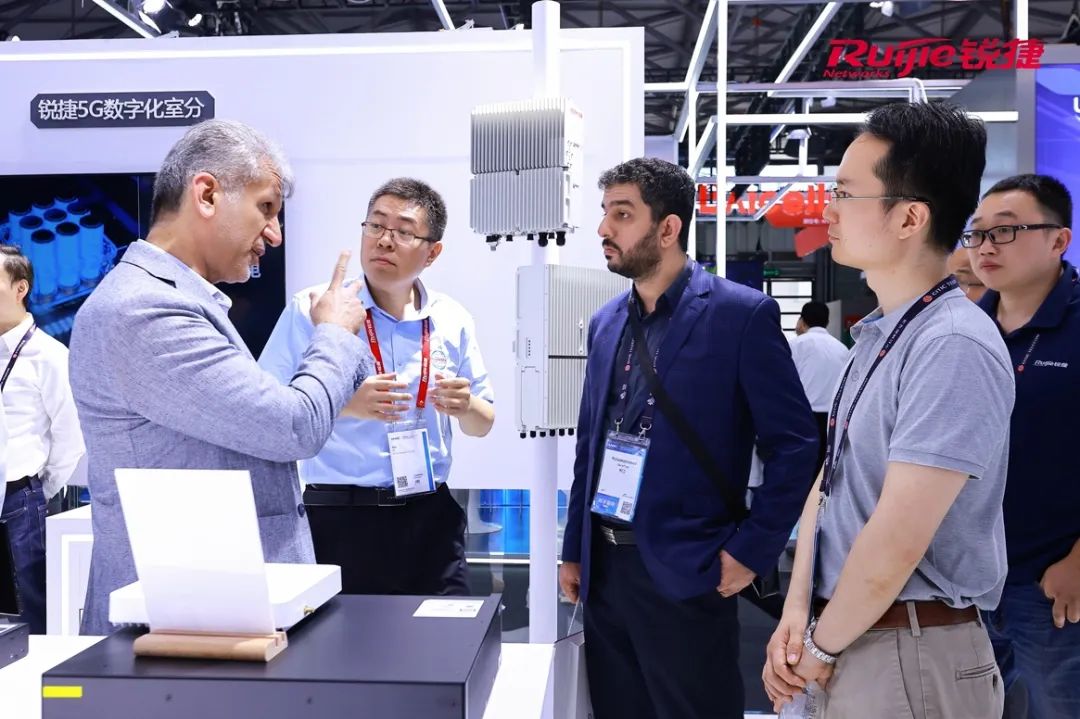 5G networks are characterized by multiple business requirements, multiple operating frequencies, multiple air interfaces, and multiple network architectures, which pose significant challenges. Ruijie Networks has been continuously researching and developing multi-network convergence technologies, while also focusing on business offloading technologies to address these challenges. In the school campus network scenario, Ruijie Networks has launched a 5G integrated Wi-Fi and IoT solution, which combines multiple networks into one, significantly reducing the network deployment costs. In manufacturing, port, and other scenarios, Ruijie Networks has optimized the 5G system architecture and protocol stack to greatly reduce the air interface transmission latency of 5G networks, providing better network transmission guarantees for automated control applications in these scenarios. In the power and energy sector, Ruijie Networks has introduced a range of customized 5G base stations to meet the 5G private network deployment requirements of industry customers in special scenarios such as mines and power plants.
In the future, Ruijie Networks will collaborate with operators to contribute more network and industry experience, supporting the large-scale development of 5G ToB and accelerating the integration of 5G into various industries.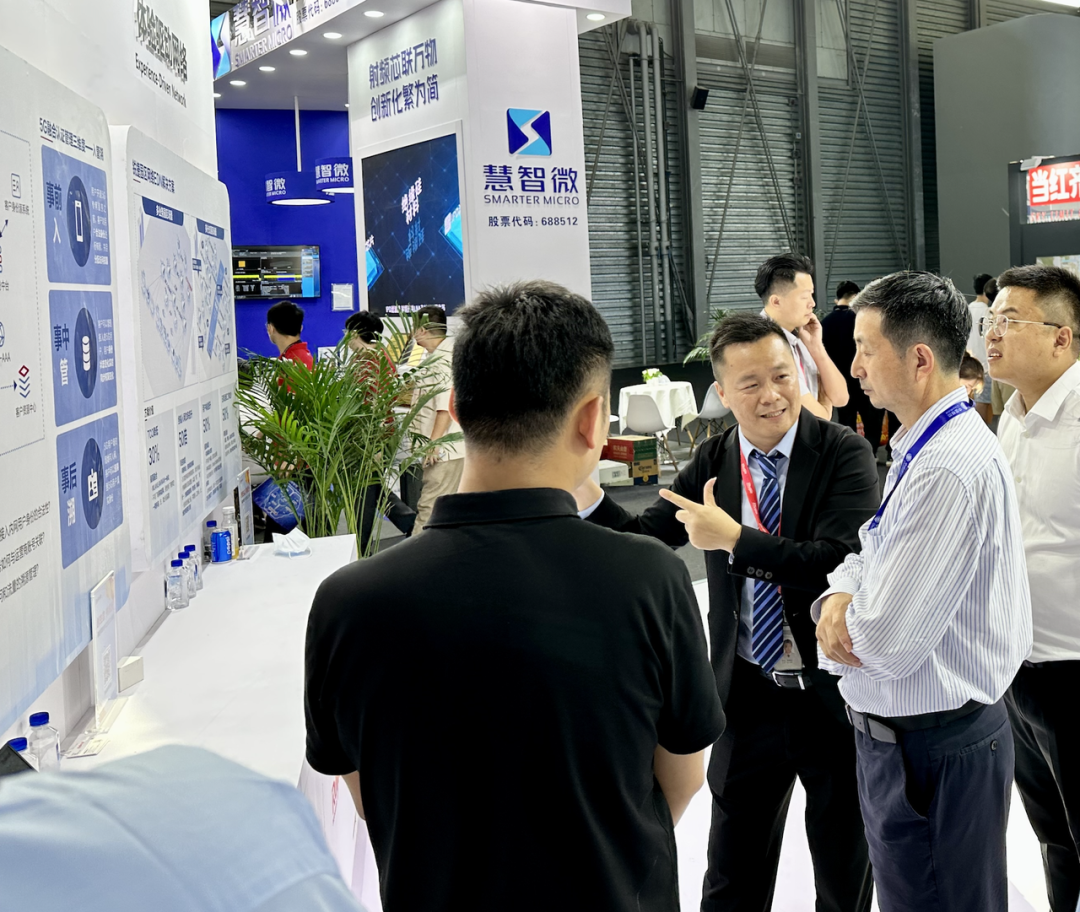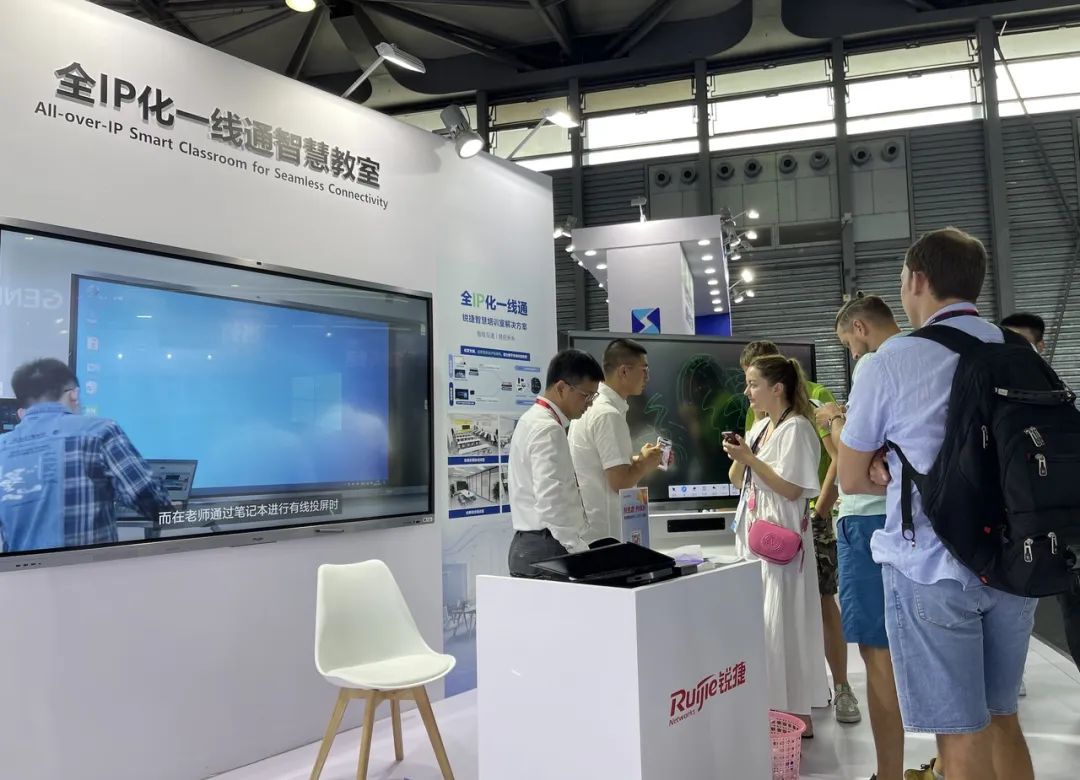 Smart Living, Enhancing Digital Experience for Homes & SMEs
In the smart networking sector, Ruijie Networks showcased a comprehensive smart networking solution for homes and small and medium-sized enterprises (SMEs). This solution includes AC+AP whole-home smart connectivity, FTTR all-optical networking, and an intelligent Wi-Fi O&M platform. It provides high-quality network experience for home users and assists service providers in ensuring a seamless broadband service experience and generating additional revenue. It ignites a smart living experience for thousands of enterprises and households.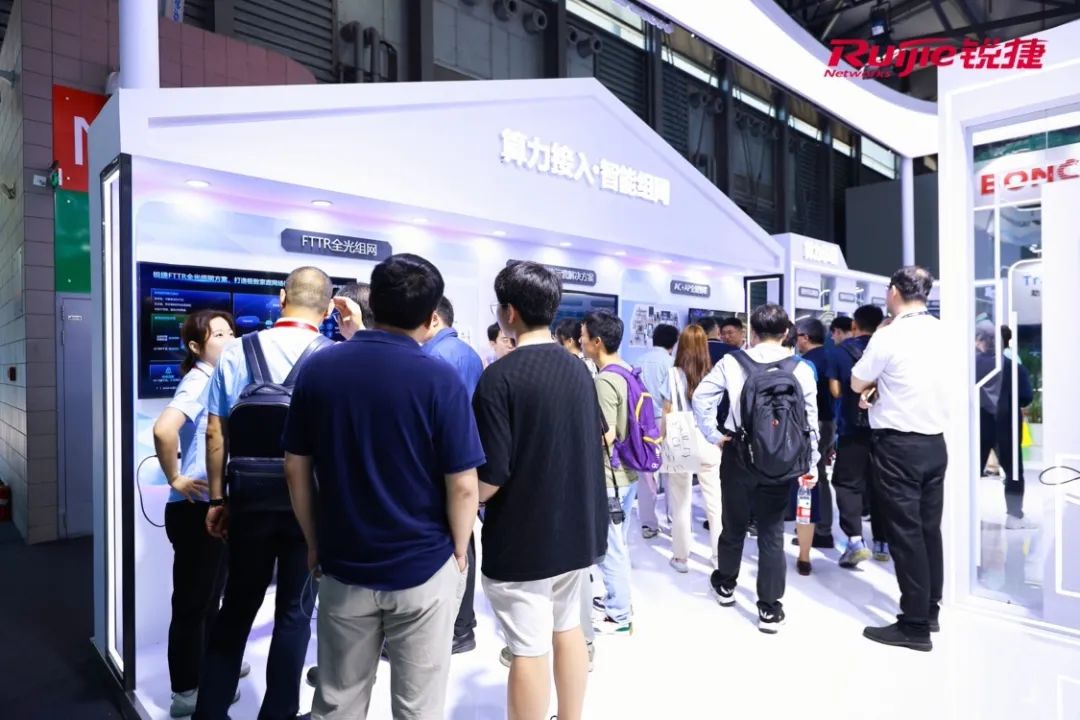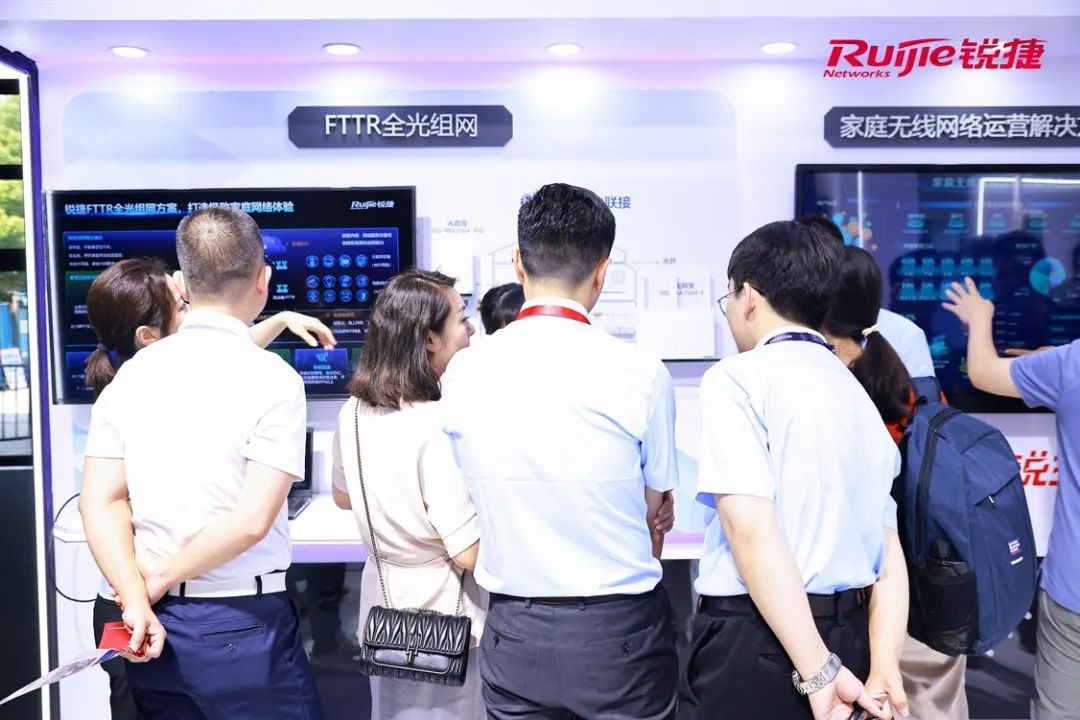 Embracing the Digital Economy
Enhancing Technological Innovation and Scenario-based Applications
Ruijie Networks leads the way in digital transformation, smart cities, digital industries, and intelligent services. Our scenario-based innovation and robust R&D efforts have yielded competitive and original products, and have been successfully implemented on a large scale.
As we embrace the new era of global digital lifestyle, we are committed to advancing cutting-edge technologies. Our focus on cloud-network integration, intelligent computing networks, and digital transformation across industries will drive greater integration and innovative applications. By establishing a solid foundation for network computing, we empower industries worldwide to undergo digital transformation.