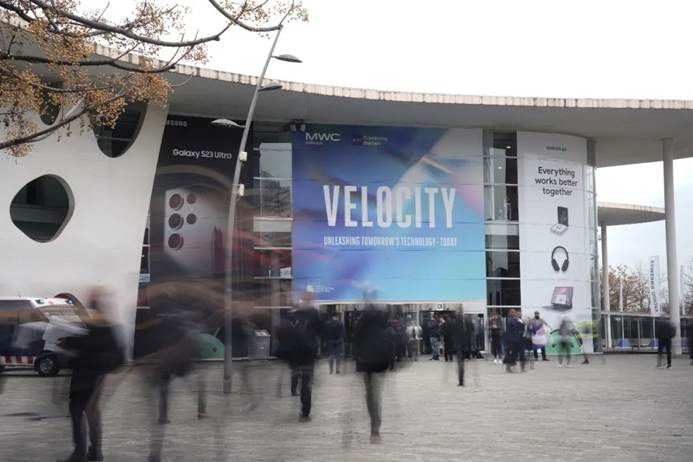 Mobile World Congress (MWC) 2023 kicked off on February 27, at Barcelona, Spain. As a global technology ceremony of the mobile telecommunications field, MWC attracts many world-leading carriers and ICT device vendors to show their cutting-edge technical and innovative products at the exhibition every year. As an innovative ICT and cloud computing infrastructure leader, Ruijie Networks unveiled products and solutions including New Data Center Network Solution, Simplified Optical Ethernet Solution, 5G, Wi-Fi 7 AP, and Gigabit dual-band Wi-Fi 6 router in MWC 2023. Ruijie Networks also discussed successful practices and development trend of 5G digital transformation with global carriers.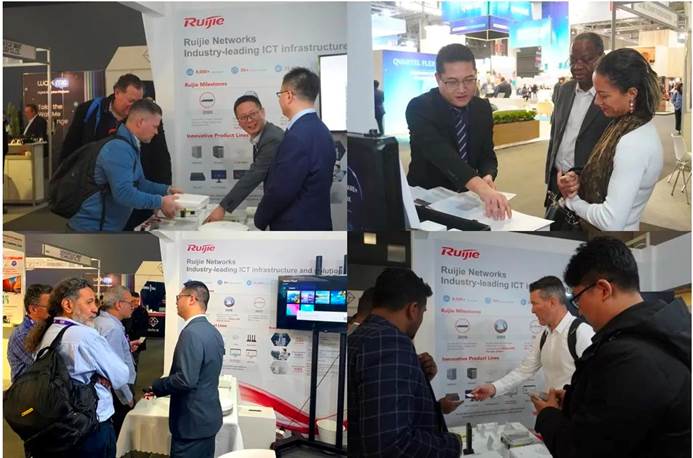 Green, low-carbon, and efficient new data center network
Data center networks face challenges in improving performance and lowering energy consumption. In this context, Ruijie Networks promotes the 400G RG-N18000-XH series high-density modular core switches to assist various industries to build new data center networks that are high-speed, simplified, intelligent, lossless, low-carbon, and open. This series of products can be used on large data center core networks and for super large Data Center Interconnect (DCI). These products can build secure, reliable, green, and energy-saving networks with high transmission rate and also support smooth upgrade to 800G to meet diversified data center network requirements in the next ten years.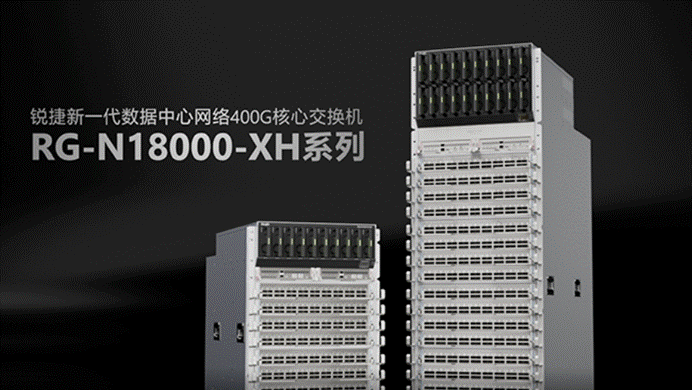 400G RG-N1800-XH series core switches for Ruijie Networks next-generation data center networks
Following the carbon peak and carbon neutrality policy, Ruijie Networks is dedicated to the goals of higher computing power and lower energy consumption, leads in commercializing immersion liquid-cooled switches, and also ranks top in the silicon photonics technology field. Ruijie Networks has launched the 51.2T silicon photonics NPO switch and the 25.6T silicon photonics NPO switch, both using the cold plate liquid cooling design. This design supports cooling of high-density heat sources within the limited space and applies a lot of innovations in the product design process, in terms of fiber cable management, inter-board connector layout, heat dissipation system design, and switching motherboard power design.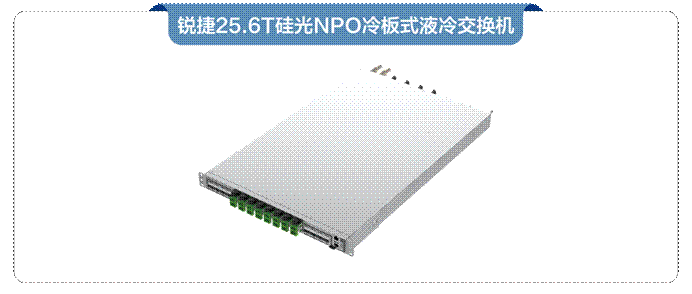 Ruijie Networks 25.6T silicon photonics NPO cold plate liquid cooling switch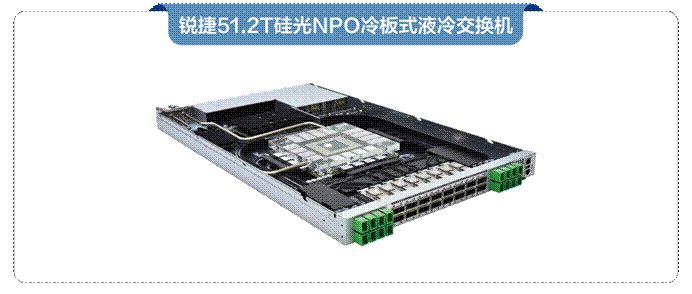 Ruijie Networks 51.2T silicon photonics NPO cold plate liquid cooling switch
Ethernet all-optical, better smart campus network solution
Ruijie Networks Simplified Optical Ethernet Solution provides a better choice for campus network construction, featuring tailored, all-optical, easy-to-deploy, lower cost, and higher value. This solution enables a campus network to be deployed in the Fiber-to-the-Room (FTTR) mode and uses the Layer 2 passive networking and SDN technology to transmit campus services over an exclusive GE/10GE network with high bandwidth, low latency, high flexibility, and simple O&M in the Internet of Everything (IoE) era. This solution supports service evolution in the next ten years and guarantees application experience and investment values.
Next-generation AP, all-scenario wireless network new experience
Ruijie Networks' first Wi-Fi 7 Wireless AP product RG-AP9860 was exhibited in MWC 2023. This product provides an access rate of 19.31 Gbit/s. The Wi-Fi 7 AP adopts the 14 spatial stream design, supports 4096-QAM, extends the channel bandwidth from 160 MHz to 320 MHz, and provides a theoretical access rate of 19.31 Gbit/s. The AP uses a high-frequency antenna that covers the 5G and 6G frequency bands and reserves the expansion capability for functions such as radio switchover in the future.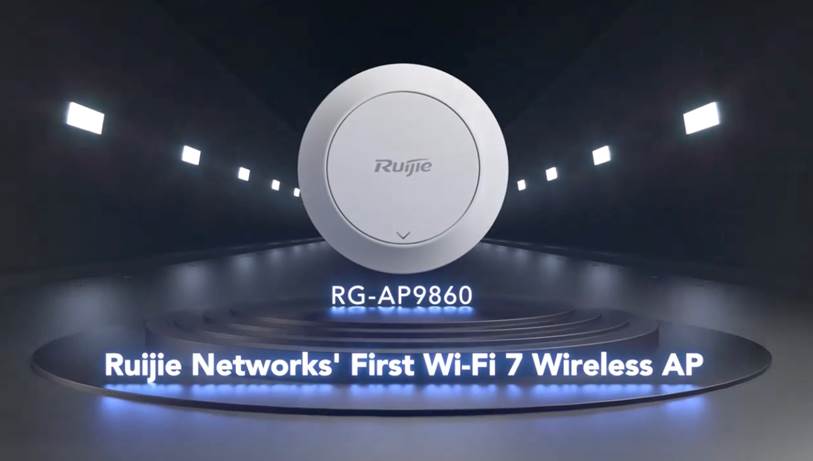 First Wi-Fi 7 AP of Ruijie Networks
Ruijie Networks exhibited other two AP products in MWC 2023, providing high-quality wireless network support in multiple scenarios. The Wi-Fi 6 product RG-AP880(TR) has two 5G Ethernet ports, supports link aggregation and bandwidth superposition, and provides a wireless rate up to 10 Gbit/s, fully leveraging the wireless performance. The enhanced outdoor high-density AP RG-AP680-AR with four radios and a rate of 11.617 Gbit/s can be flexibly deployed in scenarios such as education, wireless city, energy, commercial square, and rail transit. This product can well cope with severe weather environments and provide high-speed, stable, and secure wireless network coverage.
Deep coverage, 5G indoor and outdoor all-scenario solution
Ruijie Networks provides an all-scenario end-to-end (E2E) integrated solution for 5G coverage. The solution is composed of 5G micro base station and 5G repeater station for indoor and outdoor scenarios.
Indoor 5G micro base station
Ruijie Networks provides E2E solutions such as 5GC, BBU, pHUB, and pRRU to help carriers construct 5G small cells with lower cost, higher performance, and easy deployment and supports integrated technology evolution.
Outdoor 5G micro base station
Ruijie Networks provides 5G outdoor micro base stations BBU, 4T4R RRU, and 8T8R RRU as well as 5G outdoor integrated base station solution. The high-adaptive outdoor coverage solution provides consistent user experience for indoor and outdoor.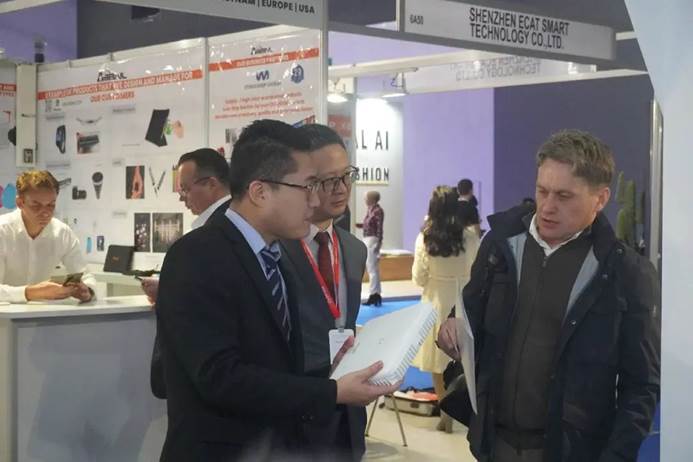 5G FWA, E2E home wireless broadband solution
It is difficult for home users, especially users in apartments and large residential areas with fiber reach difficulties, to obtain high-quality Wi-Fi services. To overcome this problem, Ruijie Networks promotes the E2E 5G wireless home network solution consisting of high-performance integrated base station, 5G-CPE, and indoor MAP2810, making fine indoor Wi-Fi experience within reach. This solution can be used with the WIS operations platform to implement remote O&M over the entire network and troubleshoot faults without the need to go to the site for multiple times.
Ruijie Networks E2E 5G FWA solution consists of the cloud platform, 5G FWA network, and indoor Wi-Fi coverage.
1. E2E network quality assurance platform: This platform can be deployed in the public or private cloud to support remote fault diagnosis, AI fault diagnosis, and automatic network optimization to reduce TCO.
2. Highly cost-effective 5G FWA solution: The base station uses the 32TR antenna, supports a capacity of 3.2 Gbit/s, and provides a committed rate of 100 Mbit/s to 60 access users, lowering the single-line cost by 30% when compared with the current solution.
3. Indoor Wi-Fi network with fine experience: The indoor Wi-Fi network supports Wi-Fi 6, Wi-Fi 6E, Wi-Fi 7, mesh networking for high reliability, and home-range roaming.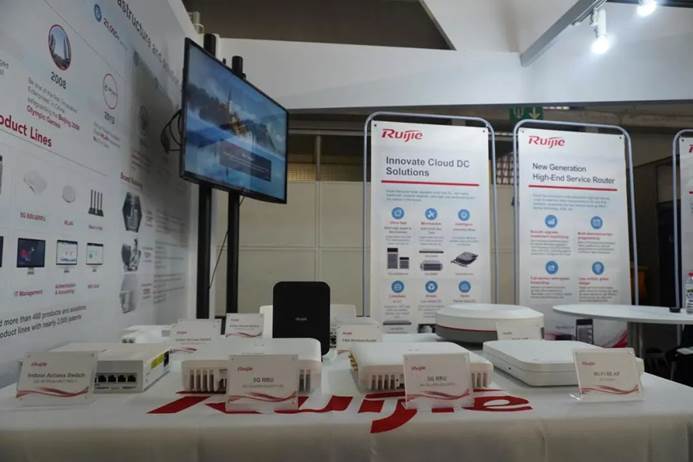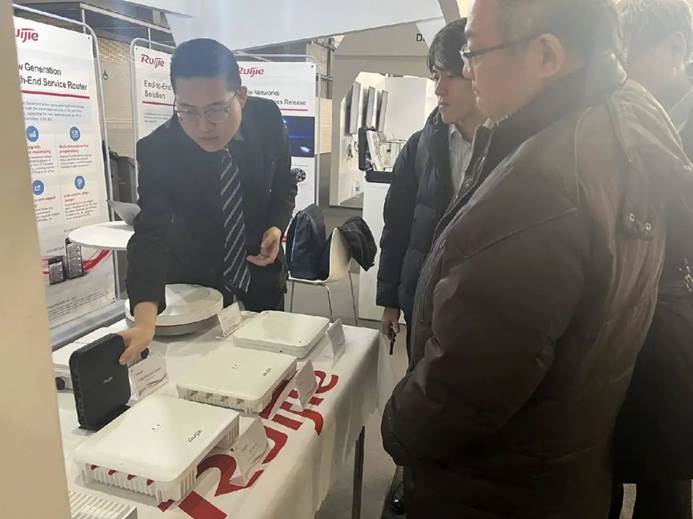 Wi-Fi experience, home wireless empowering digital and intelligent new life
Ruijie Networks RG-AX3000 series Gigabit dual-band Wi-Fi 6 routers are designed for home-range intelligence scenarios. These products use enterprise-class chips to provide enterprise-class rate and quality. For home applications, Ruijie Networks uses the intelligent radio technology and external omnidirectional gain antenna design to improve the signal strength by 5 dBm and coverage scope by 60%, realizing dead zone-free full coverage in rooms of 120 square meters. The mesh network built using multiple RG-AX3000 series routers expands the coverage range and eliminates signal dead zones, easily fitting complex home scenarios such as large home with three bedrooms and duplex house. These products can build a network in 20s with one click and support seamless roaming among multiple routers, allowing users to enjoy high-speed Wi-Fi 6 anywhere.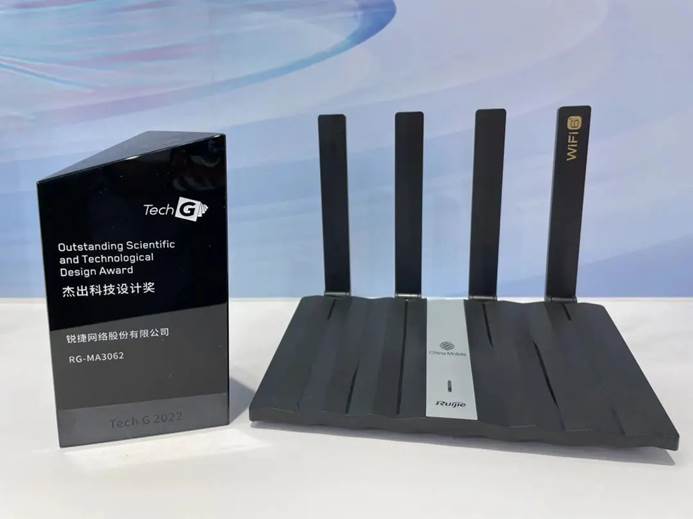 Under the wave of digital economy, Ruijie Networks will insist on global layout and be committed to fully integrating technologies and applications to creatively solve customer problems and serve the digital transformation of global customers.