Ruijie Network Presented at the 55th Asia Pacific Advanced Network Conference
March 13-17,2023, the 55th Asia-Pacific Advanced Network Conference (APAN55) is being held at Kathmandu Marriott Hotel, Nepal. The event is hosted by APAN and Nepal Research and Education Network (NREN). Around 800 participants attend the Conference.
This conference brings together researchers, scientists, policymakers, network professionals, telemedicine practitioners, and experts from various fields in the Asia-Pacific region and beyond to explore and share advanced technologies and trends such as next-generation internet, network security, software-defined networking, artificial intelligence, and big data.
Asia-Pacific Advanced Network (APAN Ltd) is an international partner of the National Research and Education Networks (NRENs) in the region. It covers over half of the world's population and its members play a crucial role in providing domestic and international high-speed network connectivity.
As a leading ICT infrastructure and industry solution provider, Ruijie Network is invited to participate in this conference and demonstrated Ruijie's Simplified Optical Ethernet Solution and All Optical i-Share+ Solution. In the coming 5 days, Ruijie will have in-depth technical exchanges and discussions with the conference participants.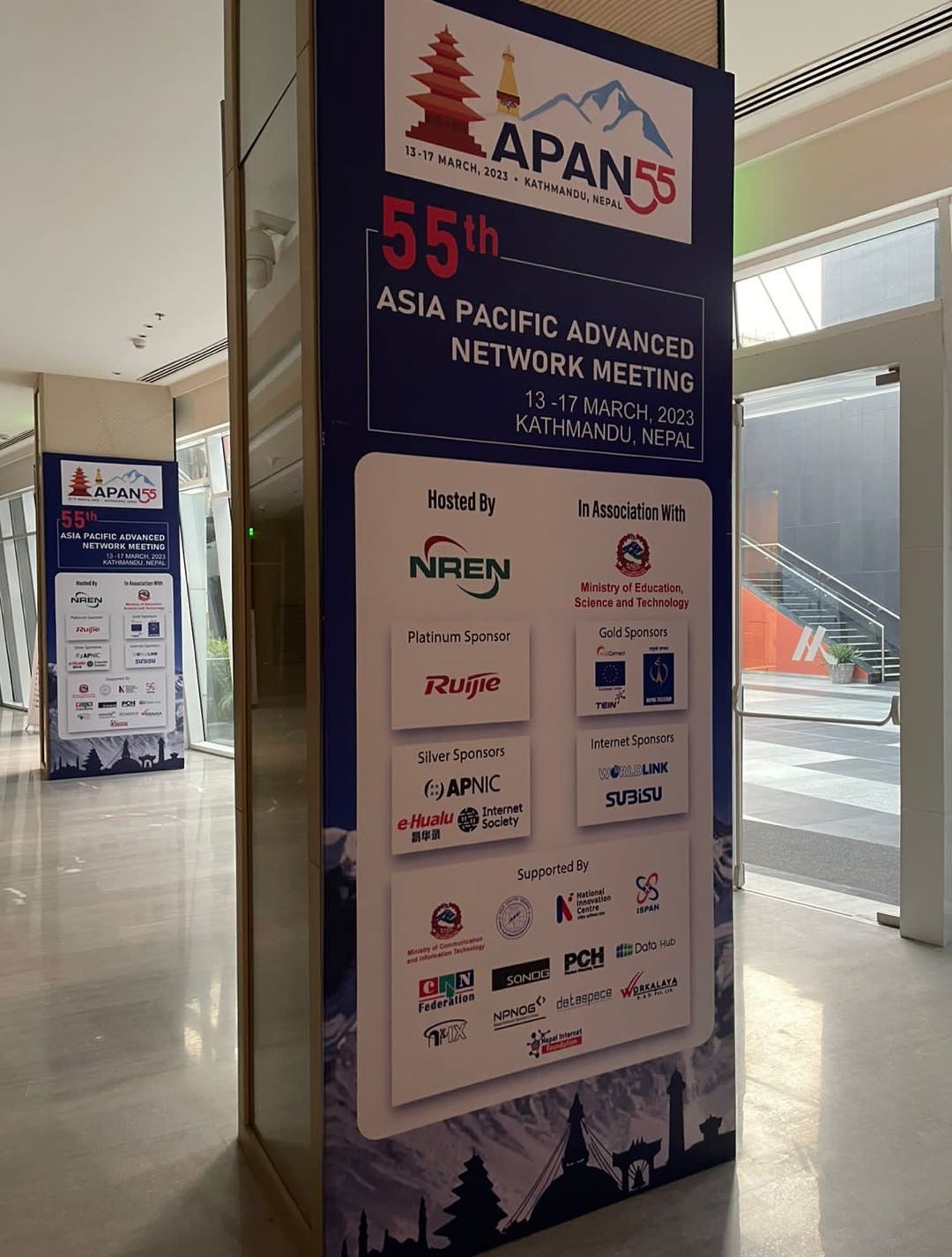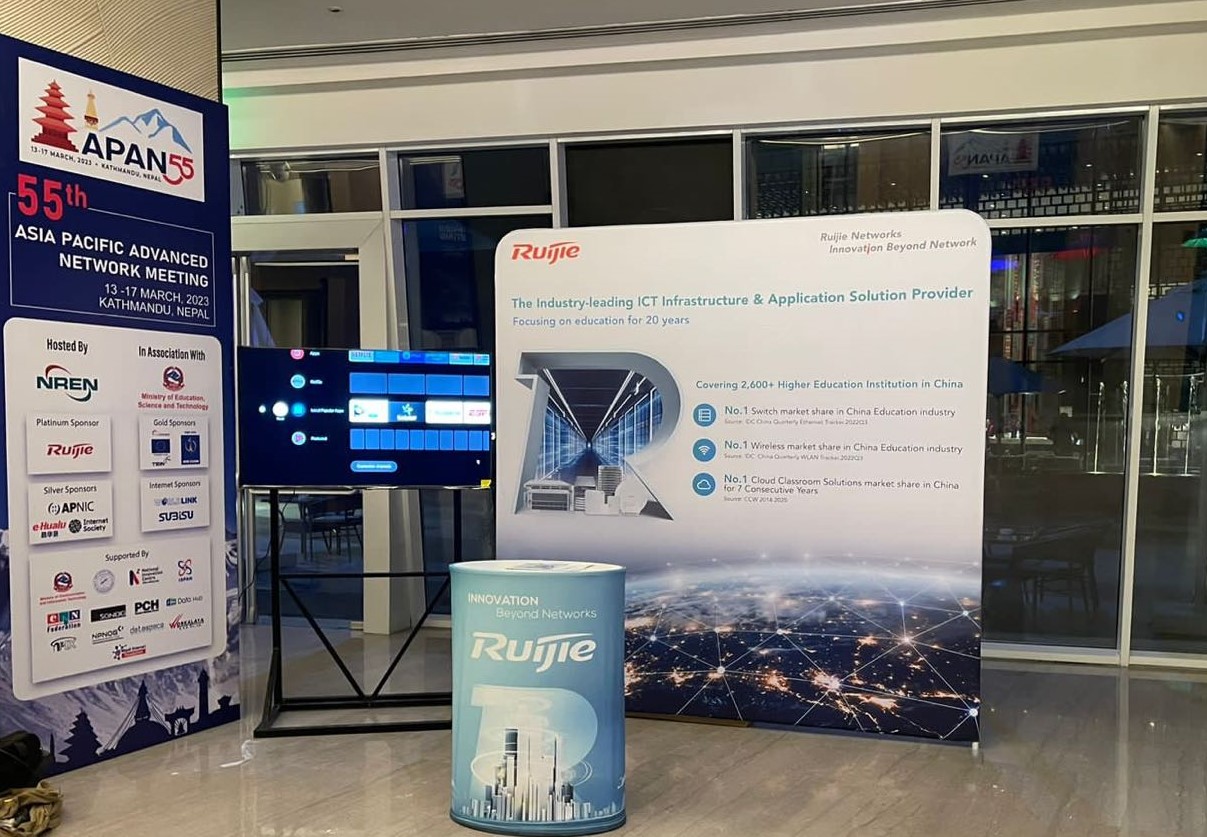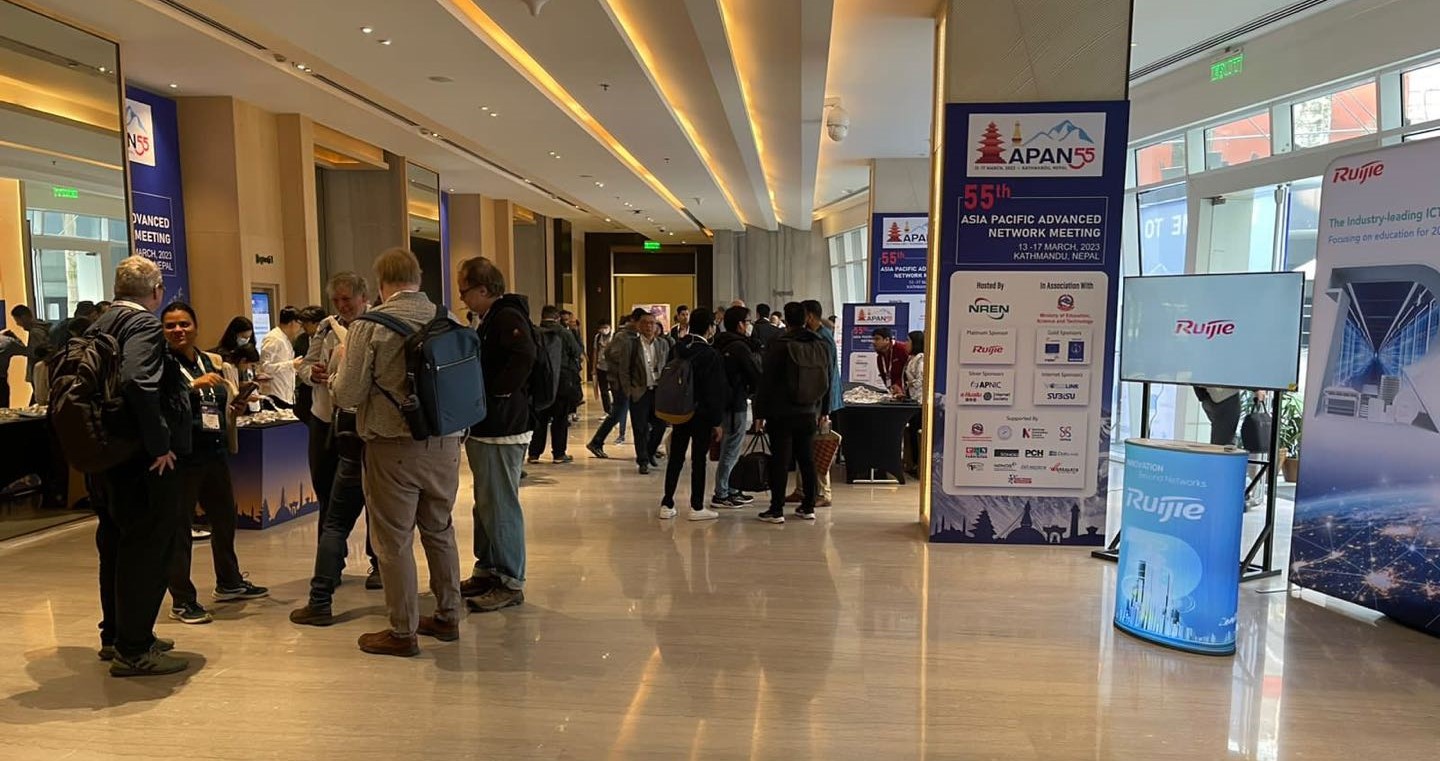 Registration Date
Ruijie Optical i-Share+ Solution uses new powered fiber cables to offer connectivity for Wi-Fi access points and extends optical fibers to each room, enabling high-speed data transmission and providing point-to-point power supply over a long distance.
In cases where fiber optics are required to replace copper wires, the Optical i-Share+ Solution addresses challenges such as:
High investment for technological upgrade
Extra difficulty for O&M due to limited transmission distance and excessive relay nodes
Poor wireless performance out of step with rapid business changes
Power supply in deploying optical cables for data transmission
Time-consuming troubleshooting and on-site service
All-optical O-Share Solution has made innovations in deployment mode and power supply mode. All-optical Architecture、Rich Ports、Point-to-point Power Supply、Intelligent O&M values have been realized.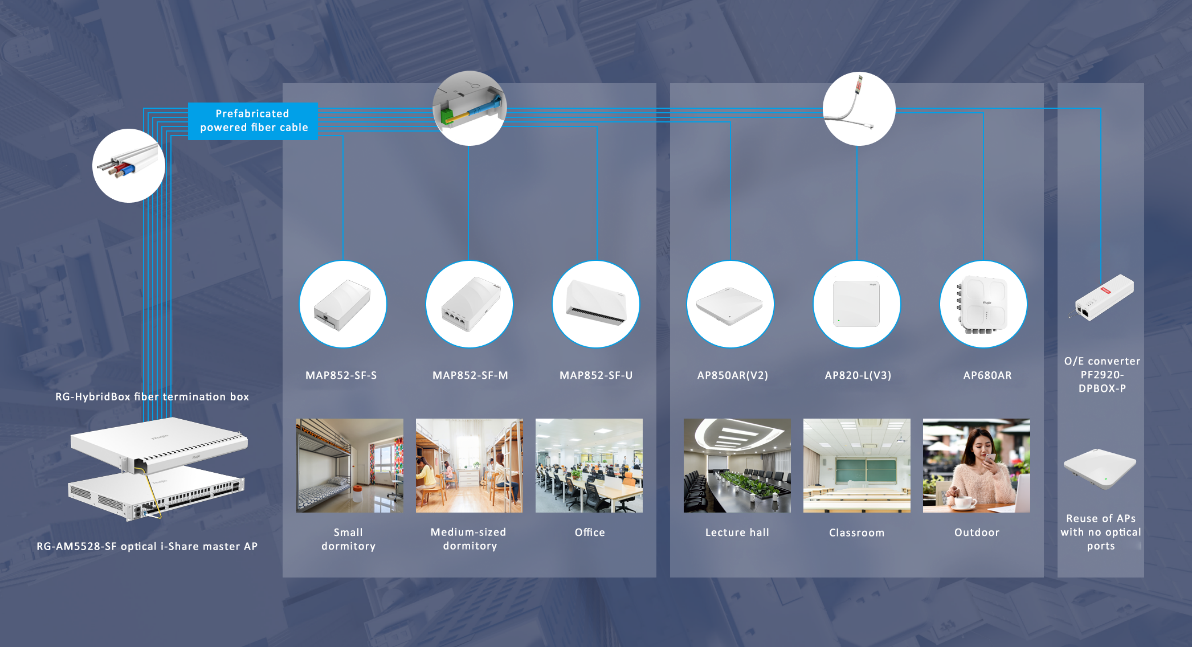 Deployment Mode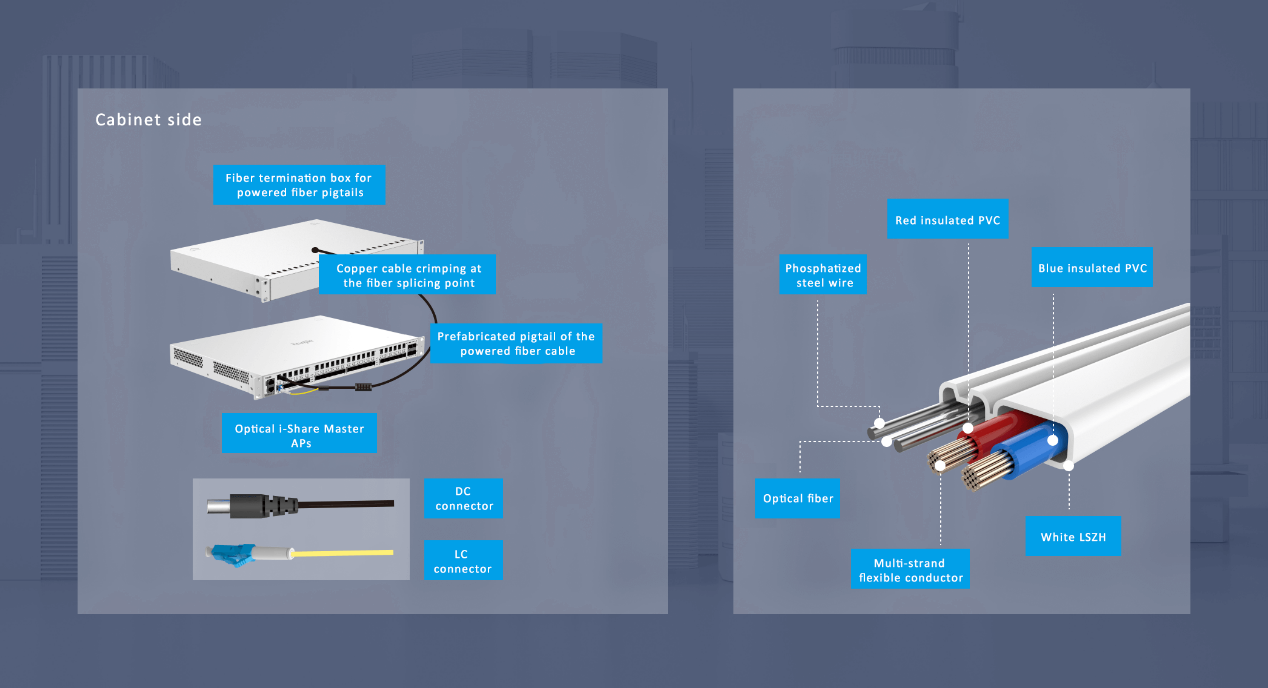 Power Supply
In the classroom, dormitory, office building and outdoor has been very good application effect.
More: https://www.ruijienetworks.com/solutions/i-share